Hefeweizen is a beloved beer all over the world. It's a well-balanced, drinkable beer that's ultra-refreshing on a hot summer day. Wondering how to brew a Hefeweizen at home? Looking for Hefeweizen recipes? We've got you covered!
Brewing a Hefeweizen starts with a large share of wheat malt (at least 50%) and pale barley malt. Grains are mashed using a decoction method that adds body and foam stability. German hops are added at the boil to add a slight bitterness. German yeast strains add the bready, banana, and clove flavors and aromas.
Read on to learn what a Hefeweizen is, its history, and how to brew it in the traditional Bavarian style. There's even an example recipe at the end for you to try!
What is a Hefeweizen?
Hefeweizen is a type of German Weissbier or "white beer" (an unfiltered, top-fermented wheat beer). Its name literally translates as "yeast wheat," which accurately describes its essence.
Hefeweizen features a hazy, straw-to-golden-orange color with a heavy wheat character. It imparts a bready sweetness and little to no perceptible bitterness. Hefeweizen is celebrated for its perceived banana and baking spice flavors. It's medium-bodied, moderate-to-highly carbonated with a fluffy mouthfeel and a dry finish.
Here are the basic characteristics of a classic Hefeweizen:
Color – Straw to orange colored, hazy or cloudy
Common flavor – Bready, lightly sweet with clove, nutmeg, banana, and low bitterness
Aroma – Bready with strong to mild spice and banana aromas with hints of fruit
Mouthfeel – Medium-bodied, highly carbonated, fluffy mouthfeel with a dry finish
IBUs (Bitterness) – 10-15 IBU
ABV – 4.6-5.8%.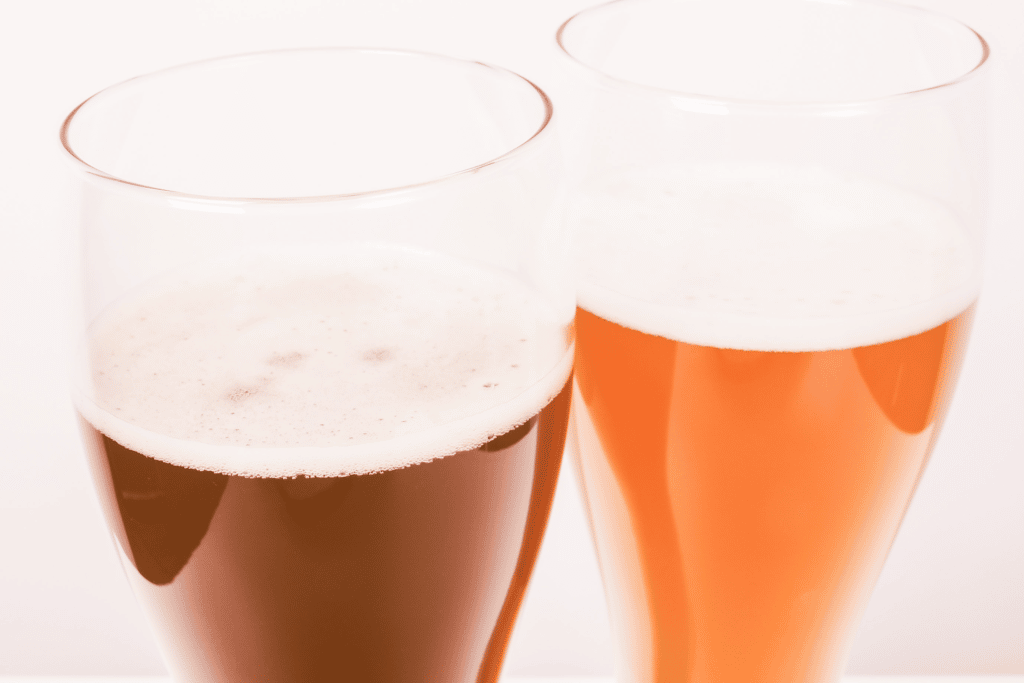 History of the Hefeweizen style
In April 1516, Duke Wilhelm V of Bavaria banned the use of wheat in beer brewing. Brewers must use only hops, barley, and water according to the German Reinheitsgebot, or purity law. For a couple of decades afterward, Germany's popular Weissbier was out of production.
The ban on wheat in brewing beer lasted until 1546. The Duke of Bavaria granted an exclusive license to Baron von Degenberg. As a reward for his success in battle, von Degenberg could brew Weissbier. In 1548 von Degenberg opened the first Weissbier brewery. It was a huge success and more Weissbier breweries opened across Bavaria in the coming years.
Over the next three hundred years, bottom-fermented lagers became all the rage. Carl von Linde invented the first portable refrigeration unit in 1871. Lagers were now being brewed and enjoyed year-round. The demand for Weissbier dropped dramatically after that. Many of the breweries that were only able to brew Weissbier closed.
Georg I. Schneider, an entrepreneur from Munich, Germany, saw this as an opportunity. Schneider petitioned and was the first commoner ever granted this right. He and his son Georg II took over an abandoned brewery in Munich, Germany. In September 1872, they started production of Schneider Weisse in Kelheim, Germany. Schneider Weisse is still brewed there today.
Modern American wheat beers didn't come about until 1986. Two brothers from Portland, Oregon, created the first American-style Hefeweizen. Rob and Kurt Widmer created their version of a Hefeweizen for the owner of the Dublin Pub. This style often has more citrusy, fruity flavors and aromas with less of the banana and clove esters.
The American style is also more hop-forward than its German predecessor.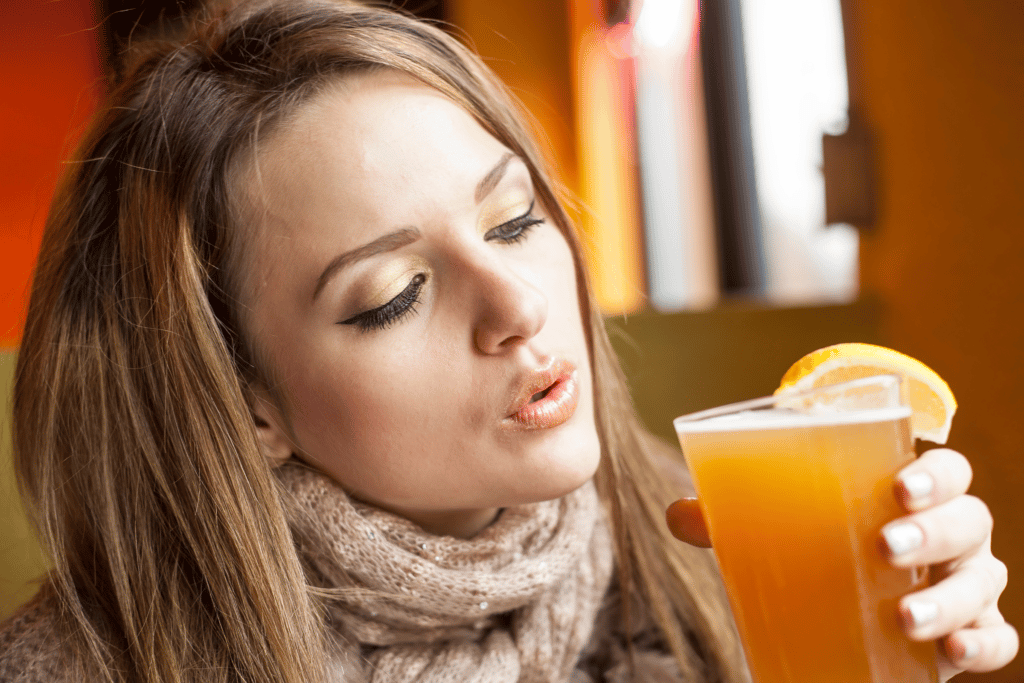 Popular commercial Hefeweizens
Hefeweizens have a reputation for being a light, refreshing summer beer.
They have become so popular that most commercial breweries have a version:
Weihenstaphaner Hefe Weissbier
Hazy golden-yellow color. Spicy on the nose at first, then fading to warm bready, banana, and clove aromas. Complex flavors of bready malt, banana, vanilla, and clove with hints of cardamom and lemon.
Medium-bodied with very fine carbonation, no hop bitterness, and an ABV of 5.4%. Brewed in Freising, Bavaria, Germany.
Hacker-Pschorr Weisse
Hazy, unfiltered golden-yellow color. Clove, fresh bread, banana, and bubblegum aromas with a matching palate.
Light to medium body, well-balanced with super fine carbonation and a smooth pleasant mouthfeel. 5.5% ABV. Brewed in Munich, Germany.
Paulaner Hefe Weizen
Hazy, golden-amber color. The aroma is cinnamon, vanilla, and banana with some bubblegum. The flavor profile is malty breadiness with bananas, spices, and faint citrus notes.
Light to medium-bodied and less complex than other Hefeweizens with a crisp, dry and silky mouthfeel and moderate carbonation. 5.5% ABV. Brewed in Munich, Germany.
Spaten Franziskaner Hefe-Weisse
Hazy, yellow-gold color. Faint floral and citrus undertones with clear banana, clove, and malty wheat aromas. Balanced palate of clove and banana with a hint of bubblegum at the end.
Light to medium-bodied with moderately high carbonation, slight hoppiness, and a light, dry finish. 5.0% ABV. Brewed in Munich, Germany.
Three Floyds Gumballhead Wheat Beer
American-style Hefeweizen. Clear golden color. The nose is piney, with grapefruit and citrus peel and notes of caramel sweetness. Intense citrus flavors, including grapefruit, with doughy, malty notes in the middle.
Light to medium-bodied with soft carbonation and dry-hopped for a moderate bitterness. Brewed with lots of Amarillo hops for a bright, crisp, mildly hoppy citrus finish. 5.6% ABV. Brewed in Munster, Indiana.
For even more examples check out our list of the best Hefeweizens to try in 2022!
Popular Hefeweizen recipe kits (all-grain or extract)
Recipe and ingredients for Hefeweizens
Brewing a Hefeweizen at home can be challenging. Many factors in the brewing process contribute to the unique characteristics of the beer, and they can also ruin it at nearly any stage, including the water profile.
When creating or following a Hefeweizen recipe, it's imperative that you follow the directions closely and select quality ingredients. Consider how they contribute to the flavor, color, aroma, and mouthfeel. Hops, yeast, and malts have an enormous impact on the signature flavor, color, aroma, and mouthfeel of this style.
This means you need to know what ingredients work best for the style, including:
Water profile
Base grains
Specialty grains or other additions
Hops
Yeast
With proper planning and consideration for choosing the appropriate ingredients and understanding how to work with the different brewing challenges presented, brewing a Hefeweizen at home can be an extremely satisfying experience.
Let's look deeper into each of these areas and learn how to brew a Hefeweizen.
Hefeweizens are made with wheat, pilsner malts, German hops, and Hefeweizen yeast strains.
Most Hefeweizen recipes contain 50%-70% wheat malt and 30-50% Pilsner malt. Hefeweizen yeast strains are decoculated or step-mashed to add complexity to the flavor. German hops are added at the last 60 minutes of the boil to add a slight bitterness. It's important to ferment at 62 °F (17 °C) for many recipes for the best ester production.
American-style Hefeweizen uses a smaller quantity of wheat malt and neutral yeast flavors. This produces little to no banana esters or clove phenols. The addition of more hops also adds a brighter, more hop-forward character and citrusy flavors.
Water profile
For both German and American Hefeweizens, the water profile is important.
It should have a slightly lower mineral content using calcium to balance the pH. Adding chloride and sulfates will highlight the aromas from the malt and hops.
Using reverse osmosis (RO) water as a base, use a 1:1 ratio of chloride to sulfate with a little magnesium and sodium to round out the flavor. The ideal pH is between 5.2 and 5.6.
For more details on the best water profile for Hefeweizen beer I have just the resource for you!
Base grains
Hefeweizens are typically made with wheat and pale barley (often Pilsner malt). The ratio is commonly 70:30 wheat to barley but can drop as low as 50%, depending on the recipe.
Many brewers prefer malted red wheat, but white wheat can also be used. The barley malt that is typically used is Pilsner malt. Small amounts of Vienna or Munich can also be used. For a single infusion mash, choose a "regular" Pilsner malt.
For a step-up mash, use an under-modified Pilsner malt.
| Base Malt | Description | Grain Bill |
| --- | --- | --- |
| Pilsner Malt | Highly modified pale lager malt. Made from spring barley (two-row), it is kilned until exceptionally blonde. Delicately sweet maltiness with a fully body and mouthfeel. | 30-50% |
| Wheat Malt (red or white) | Extremely light malt with sweet, malty taste with a hint of fruit flavors. Higher in protein, which creates a fuller-bodied beer. | 50-70% |
Specialty grains or other additions
Specialty grains like caramel, dextrin, Vienna, and Munich malts can be used in Hefeweizen but should make up no more than 0 to 5% of your grain bill because they can add too much sweetness.
Since Hefeweizens use a high percentage of wheat which is higher in protein and beta-glucan than barley, it can cause a stuck sparge or lautering process. You can prevent a stuck sparge by adding rice hulls to your mash. Add no more than 5% of the total grain bill, or ½ lb per 5-gallon batch to your dry grains before infusing them with hot water.
Below is a list of recommended base and specialty grains with their characteristics.
| Base Grain | Description | Grain Bill |
| --- | --- | --- |
| Aromatic Malt | Lightly toasted pale malt with pronounced malt flavor and hints of dried fruit similar to raisins. | 2-3% |
| Dextrin Malt | Carapils and Carafoam are light colored malts used for improved mouthfeel and better head retention. | 2-3% |
| Munich Malt | Grainy, malty flavor that is lighter than Vienna malt. Has notes of caramel, honey, and bread. | 2-3% |
| Vienna Malt | German spring barley with hints of honey, almond, and hazelnut. Creates a smooth, full-bodied mouthfeel. | 2-3% |
Hops
While Hefeweizen is made with hops to balance its malty sweetness, there are very few hop flavors or aromas. German noble hop varieties are used for this purpose and many homebrewers also appreciate the smooth qualities they impart into a German-style Hefeweizen.
Hops most commonly used in German Hefeweizen are Tettnang, Hallertau, Spalt, Perle, Magnum, or Tradition. They provide just enough bitterness to balance the malt without overpowering it. For this reason, the bulk of the hopping should be done as a bittering addition.
Bittering
Without hops, all types of beer would be cloyingly sweet. For that reason, bittering hops are added at the beginning of the boiling process to add balance.
Bittering hops are used in Hefeweizen to balance the sweetness of the wheat-heavy grain bill without adding noticeable bitterness to the flavor. The alpha acid value of the hops is used to formulate the beer's final bitterness or IBUs. Bittering hops with alpha acids around 10% are best suited for Hefeweizen.
Several Bavarian dual-purpose hops are great for use in Hefeweizen due to their mild bittering qualities. Here are some varieties to try:
| Variety | Alpha Min | Alpha Max | When to Use | Flavor/Aroma Profile |
| --- | --- | --- | --- | --- |
| Magnum | 12 | 14 | Bittering hop | Hoppy floral aroma with subtle citrus notes |
Aroma and Flavor
Aroma and flavor hops have strong qualities that lend themselves to late additions and dry-hopping, especially for hop-forward beers like IPAs. Hoppiness isn't a desired quality for Hefeweizen. Its aroma and flavor come from the esters produced by the yeast. Hops are only added to the boil to balance out the sweetness of the malted grains.
Aroma and flavor hops in the table below can be used in Hefeweizen during the boil for bittering.
| Variety | Alpha Min | Alpha Max | Use | Flavor/Aroma Profile |
| --- | --- | --- | --- | --- |
| Hallertau | 3.5 | 5.5 | Aroma | Floral and spice aromas |
| Liberty | 4.5 | 5 | Aroma & Flavor | Delicate floral with some spice |
| Mount Hood | 4 | 8 | Aroma | Herbal, spicy, and pungent |
| Perle | 8 | 9 | Aroma & Flavor | Spicy, pepper, minty, earthy, floral |
| Spalt | 2.5 | 5.5 | Aroma & Flavor | Earthy, spicy, herbal, floral |
| Tettnang | 3 | 6 | Aroma & Flavor | Mild spicy, floral character with fruity, herbal or earthy tones |
| Tradition | 5 | 7 | Aroma & Flavor | Floral, herbal, grassy, with some fruity aromas |
Yeast
The yeast strain is the most important element of a Hefeweizen. You need a good balance between the banana and clove in the flavor and aroma profiles.
Here are things to consider when choosing the yeast for your Hefeweizen:
Pitch rates – Pitch rate is the amount of yeast that is added to the cooled wort. Pitching rate and temperature can dramatically affect the flavor and aroma of some strains. If you're unsure how much to pitch, try using a pitching calculator.
Fermentation temperature – The fermentation temperature determines how quickly the yeast consumes the sugar. Fermentation plays a big role in how the beer tastes. The fermentation temperature for Hefeweizen should be around 62-64°F for the best results.

Fermentation temperatures that are too high can cause off-flavors from the production of unwanted esters and phenolics.
Fermenting at too low a temperature can cause yeast to stagnate and allow the growth of contaminants.

Attenuation – The hallmark of the Hefeweizen style is its banana and clove flavors and aromas, which are produced by the yeast. Phenolic attributes such as clove, nutmeg, and vanilla are present in medium-low to medium-high attenuation levels. Banana esters are present at low to medium-high levels.
Flocculation – Recommended yeast strains for Hefeweizen should be low flocculating to produce the traditional cloudy appearance.
For more information on this topic head over to my article on the best yeast for Hefeweizen beers!
Dry
Some brewers prefer to use dry yeasts for general ease of use, shelf-life, and price. Unfortunately, many popular strains for Hefeweizen are only available in liquid form.
Most brewers that use dry yeast for Hefeweizen recommend Lalbrew Munich Classic.
Below are other strains of dry yeast and their characteristics for Hefeweizen that are recommended by homebrewers:
| Strain | Flavors | Min Attenuation | Max Attenuation | Flocculation |
| --- | --- | --- | --- | --- |
| Fermentis SafAle WB-06 | Fruity character that varies with fermentation conditions | 86 | 90 | Low |
| Lallemand Lalbrew Munich Classic Wheat Beer Yeast | Fruity, banana, spicy | 75 | 78 | Low |
| White Labs Hefeweizen IV Ale Yeast WLP-380 | Similar in profile to WLP 002, but it is is 10% more attenuative and reaches terminal gravity quickly. | 80 | 85 | High |
Liquid
Most yeast strains commonly used for Hefeweizen are liquid yeasts.
The most popular yeast strain used for Hefeweizen is Wyeast-3068 Weihenstephan Weizen. It produces a balance between banana esters and clove phenolics. By increasing the fermentation temperature, increasing the wort density, and decreasing the pitch rate, this yeast can be manipulated toward ester production.
Below are other strains of liquid yeast and their characteristics for Hefeweizen that are recommended by homebrewers:
| Strain | Flavors | Min Attenuation | Max Attenuation | Flocculation |
| --- | --- | --- | --- | --- |
| Wyeast-3056 Bavarian Wheat Blend | Subtle and balances | 73 | 77 | Medium |
| Wyeast-3068 Weihenstephan Weizen | Most popular | 73 | 77 | Medium |
| Wyeast-3333 German Wheat | Balanced banana and clove flavor and aroma | 70 | 76 | High |
| White Labs WLP-300 Hefeweizen Ale Yeast | Banana-forward with hints of clove | 72 | 76 | Medium |
| White Labs WLP-351 Bavarian Weizen Yeast | Clove-forward | 75 | 82 | Low |
Brewing process for Hefeweizens
The brewing process is just as important as the ingredients. Key characteristics of the Hefeweizen are the spicy phenols, and the banana esters, which come from the particular strains of yeast used that produce the desired chemicals during fermentation.
On brew day, it's important to prepare everything ahead for a smooth brewing process. Remember if you're pitching starter yeast, you should do that 2 to 3 days before brew day.
Once your prep is complete, you'll complete the following general steps. These are also the steps you'll find in a typical beer recipe:
Mill the grains
Measure the hops
Prepare your water
Sterilize and stage all your equipment
Mashing
Using high percentages of wheat in your grist can result in a stuck mash because it's higher in beta-glucans which can add viscosity. To prevent a stuck mash, add a few rice hulls in with your grain. They help to aerate the mash without adding flavor or color.
The step-and-decoction mash is a traditional method with three rests that increase melanoidins and tannins, contributing to a richer malt profile and a fuller, almost chewy mouthfeel. Many brewers say it is worth the 3 hours for the process.
The mash-in temperature is 95°F, with one part malt and three parts water.
Ferulic acid rest – Starts at 113°F. The first rest after dough-in in a full step or decoction mash. It's useful when using a high proportion of wheat. Phytase enzymes break down and release phytic acid, which lowers pH and breaks down beta-glucans. It is essential for creating 4-vinyl guaiacol, which is perceived as the clove and spice flavors.
Protein rest – Starts at 122°F. This rest is used to break up proteins that cause chill haze and improve head retention. Use it with the most well-modified malts or malts that are very high in protein.
Saccharification rest – Starts at 147°F. This rest converts starch to sugar, resulting in a sweeter, more full-bodied beer.
If you're not up to using this method, you can use a single-step infusion mash. There are also modified versions available on many websites.
Boil
The boil helps reduce S-Methyl Methiomine (SMM) that is present in lightly kilned malt. Hefeweizen wort also contains more proteins and fewer tannins than ale wort.
Add your hops to the boil after 30 minutes and finish vigorously boiling for the remaining 60 minutes.
The total wort boil time for a Hefeweizen is 90 minutes.
Whirlpool or flameout
With many types of beer, hops are added at the whirlpool or flameout for additional flavor and aroma.
American-style Hefeweizens add more hops at whirlpool or flameout to increase the hop profile. Traditional Hefeweizens do not add hops at flameout or whirlpool so as not to increase bitterness.
Fermenting Hefeweizens
Hefeweizen benefits from open fermentation if you're able to maintain good sanitation.
Cover your container loosely with sanitized foil. If you don't use open fermentation, remember to have plenty of headspace and use a blowoff tube.
Hefeweizen fermentation can be quite vigorous.
Temperatures
Fermentation temperatures for Hefeweizen can be anywhere between 60°F and 66°F.
A relatively cool fermentation temperature of around 62°F will produce the best results.
Bottling or kegging Hefeweizens
Hefeweizen tastes best when it's fresh.
For that reason, many homebrewers prefer to keg rather than bottle their batches. However, some brewers indicated they have had issues with the tap not handling the high level of carbonation well so you may want to take that into account.
Other brewers prefer bottling to kegging. Both for the need for less equipment and to see what characteristics or flavors develop over time after bottling.
Learn more about the pros and cons of bottling and kegging in this article.
Hefeweizen recipes and instructions
Below is an example recipe for a traditional Bavarian-style Hefeweizen from 52 Brews. Read the instructions carefully, and preview the videos for the different mash processes. You can create your own delicious Hefeweizen at home this week using these and the recipe below.
Ingredients
5 lbs. Great Western wheat malt (or similar)
5 lbs. Pilsner malt
2.7 AAU (Alpha Acid Unit) Hallertau hops (60 min.)
Wyeast 3068 or White Labs WLP300 yeast
Method
On brew day, mill the grains and dough in targeting a mash of around 1.5 quarts of water to 1 pound of grain.
If you can, do a step-mash, start with a rest at 110°F for 20 minutes, and then raise the temperature to 152°F through the conversion process until it's complete.

If you can't do a step-mash, do a single infusion mash at 151°F until the enzymatic conversion is complete.

Infuse the mash with near-boiling water. Sparge slowly with 170°F water, collecting 6.5 gallons of wort to boil.
The total wort boiling time is 90 minutes, which helps reduce S-Methyl methiomine (SMM) and results in less Dimethyl sulfide (DMS) in the finished beer.
Add bittering hops with 60 minutes remaining in the boil.
Chill the wort rapidly to 62°F.
Rack the wort to the fermenter and pitch the yeast.
Ferment at 62°F for one week or until the beer attenuates fully.
Rack the beer to a keg and force carbonate.

Or rack to a bottling bucket, add priming sugar, and bottle.
Did you know that we have a full library of homebrew beer recipes for every style?